Profoto
A1

Beauty Shoot - with Light-Shaper Ambassador Tina Eisen
A few months ago, I had the pleasure of assisting Tina Eisen for her campaign shoot with Profoto for their 'launch' of the A1.
Tina, if you didn't already know, is a German-born Brit beauty photographer, who's passion and utter dedication to her craft clearly shows in her work-ethic and most importantly her images. She is a Profoto Ambassador, a regular speaker at The Photography Show and has an impressive roster of clients including Max-Factor, Harvey Nichols, ASOS, Marks & Spencer, Amazon & Facebook.
Tina's usual light equipment go-to's are her Profoto D1's, which she uses skilfully to create her art, but as per usual with studio lighting this can be restrictive due to cabling and power/generator issues on location. Not today. Tina was tasked by Profoto to do what she does best, create campaign quality images whilst using the A1's in both a studio environment and on-location.
The new A1's are small enough to fit into your hand, you can put them in what would usually be awkward positions, light enough to carry more than one in your backpack, are very easy to use and according to their specifications are pretty impressive! But, the question we should ask ourselves when investing in any new equipment is, is it worth the investment?
In Profoto's words:
"The A1 is every inch a Profoto light – just smaller. Its unique round head delivers light that's both natural and beautiful with a soft smooth fall-off. And it's incredibly easy to use with super-fast recycling and a long-lasting battery, so you'll never miss a shot. On the move, shooting on-camera or off, this is light shaping excellence everywhere."
Product Specifications:
FLASH -
Max energy: 76 Ws
Energy range: 9 f-stops (

2.0

-10)

HSS

energy range 9 f-stops (2-10)
Recycling time

0.05

-1.2s
Energy stability

0.2

f-stop
TTL - Yes
HSS - Yes
MODELING LIGHT -
Lamp Type
LED Type
WIRELESS CONNECTIVITY -
Operating Range:
Normal Sync and remote control up to 300 m (1000 ft).
TTL and HSS up to 100 m (330 ft).
POWERING -
Battery capacity - Up to 350 full power flashes
Additional note - Battery charges in up to 80 minutes
MEASUREMENTS -
Weight - 560 g (1.2 lbs) including battery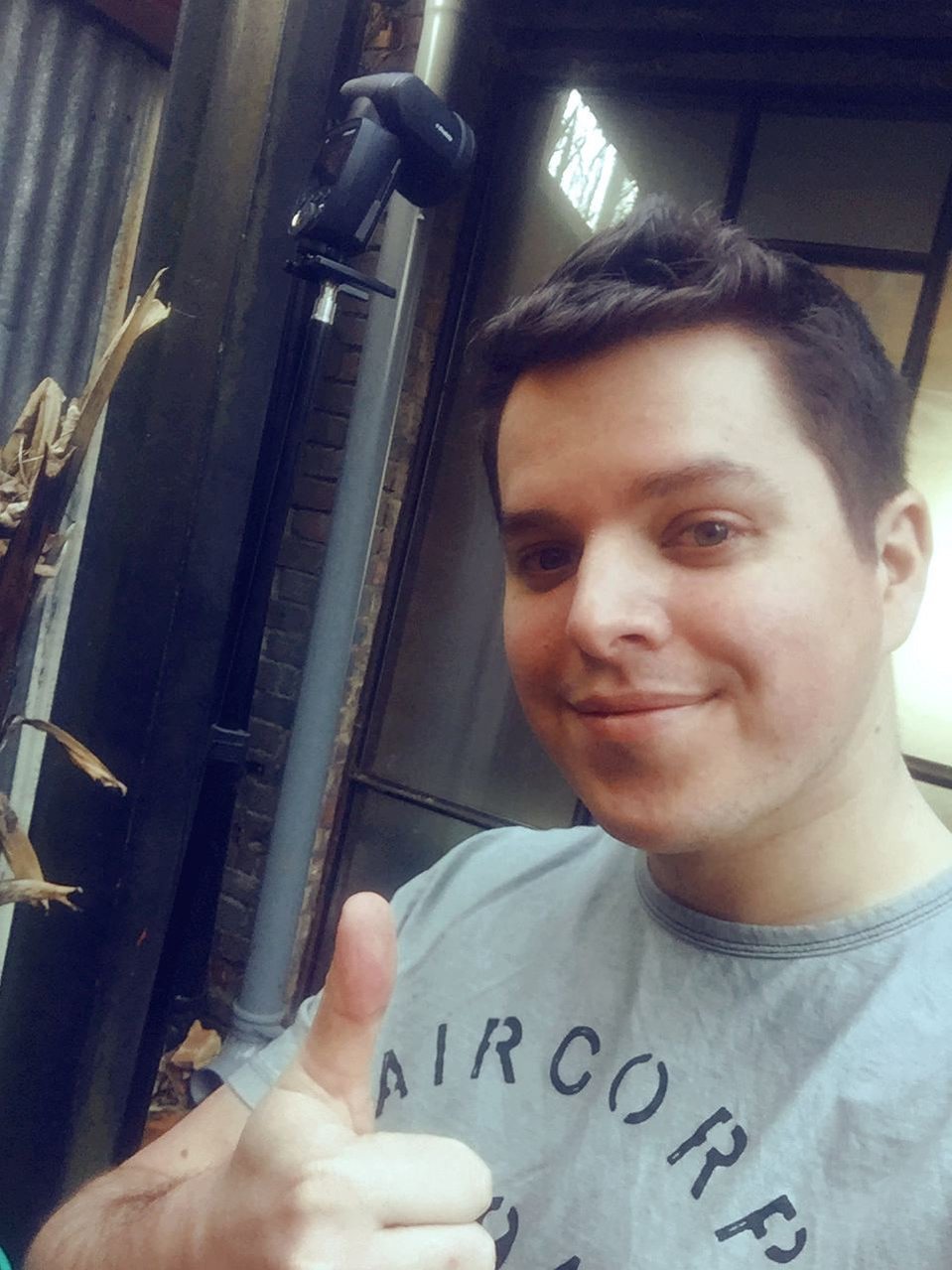 My Humble Opinion…
I am a little bit biased when it comes to Profoto gear because I personally only use their equipment, but there is a very good reason for that, I bought their products and have not needed anything else since. They more than meet my needs and I have always heard good things, though I do respect and hear good things about the other brands like Broncolor and Elinchrom. The A1, for me, is just another example of Profoto's excellence.
Using the A1's on set
First-off, the attitude on set was one of calm & cool collection, and what helped keep it that way was that we had no technical issues whatsoever. Setting up each shot was quick and simple, all attachments were of great quality, really simple to use and interchange quickly from setup to setup.
The functionality of the A1's and the menu system is superb, quick and simple to use with a large LCD panel, no fumbling about through complicated menus. The fact that the A1's can also be used on-camera and off-camera is what you would expect and hope for from this product, though what was a great addition is that you can use them as a Radio-trigger to all of your lighting whilst it is on your camera! Less cables dangling, no third-party radio triggers, just simplicity.
To round-up, would I invest in one? Hell, yes! Besides all of the above, the batteries charge within a short period, are very light and compact to carry as many extras as you want, though you won't need many…and the quality of the light? Have a look at Tina's images to make up your own mind.
To check out the video and images for this shoot, go to: https://www.youtube.com/watch?v=k-8oHTp8SwI
Tina's website: http://www.t-two-photo.com