FREQUENTLY ASKED QUESTIONS
Seeking enlightenment on some FAQ? Below is a list of questions and answers to some common architectural and interiors photography when booking a photoshoot.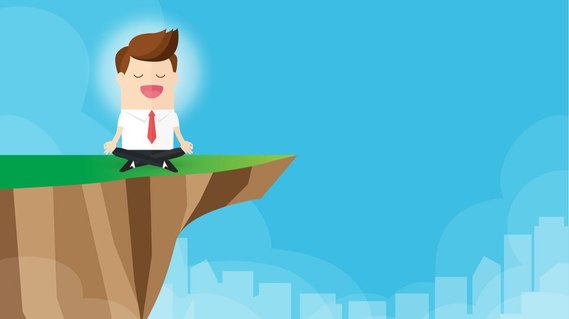 Do you travel for photoshoots?
Yes, all the time! Keeping a cohesive brand is very important for all of your marketing and portfolio materials, both in print and web, and using the same photographer for as many projects as possible helps maintain a cohesive look. I enjoy helping my clients keep the quality of their work at the highest level, no matter where in the United Kingdom their next project might be, they can always count on me!
Do I need to do any preparation from my end?
Yes, there will be some preparation that needs to be done on both sides. But, not to worry, once we have booked our shoot I will send you an easy list/questionnaire of items we might need to prepare from your end depending on the project.
Why do I need high-end photography?
It doesn't matter whether you're selling yourself, a product, or a service, all marketing efforts rely on both visuals (photography and motion) and good copyrighting!
High-quality imagery is going to bring you more clients, more revenue and give you a better ROI on your marketing budget.
I have written a blog post, 'Why do I need High-End Hospitality & Residential Photography?' which illustrates the above in more detail.
I operate using two basic fees: Creative Fee and Post Production Fee.
Creative Fee: This component reflects the time and skill it takes to complete the project, including pre-production tasks: Client meetings, advance site visits, and other site-specific preparation. The Creative Fee also includes a boilerplate set of standard licensing rights (Trade Show Display, Corporate Collateral, Website, Social Media (photo credit required), Professional Competitions, and Wall Display).
Post-Production Fee: After the initial shoot, I spend a significant amount of time editing your images to make them perfect. This can include colour correction, retouching, compositing, and preparing master files for final delivery. It is not unusual for the Post Production work to consume as much time as the photography.
Rate sheets available upon request, send me an email and I'll get it right out to you!
Sharing the cost of a project is a common and valuable practice. It is very beneficial to consider other parties who might benefit from photographs of your project: The owner, interior designers, landscape architects, contractors, consultants, tenants, product manufacturers, engineers, etc. I charge a licensing fee for each additional party, then divide the total fee by the number of parties involved, which can lead to huge savings for each client.
The best way to reduce your fees for a project is to take advantage of the cost-sharing opportunity outlined above. The more people you can round up with a need for photos of the project, the cheaper it gets for everyone.
Do you offer half-day rates?
Architecture photoshoots are not a one-day job, it requires multiple days of pre-production in order to execute a project at a high-level.
By the time I pack up my gear, head to a job site, unload my gear, walk-through the space, setup for our photos, deal with people and or other challenges/delays on a shoot, take down my gear, return to the studio, unpack my gear, and download the images, there really isn't enough time to schedule another client in a day.
What I can do is photograph multiple spaces/locations for a single client in a day if they're within close proximity of one another.
Who owns the images after a shoot?
Photographic imagery is protected and enforceable under the same Copyright law that Art, Music, and Film all enforce. All of my images are intellectual property and registered with the copyright office. I retain the copyrights to all the images I create.
Images are licensed to clients for specific use and duration, this keeps cost down for licensing rights you might not need or will ever use. This business model was originally created to help smaller firms have access to high-end photography who couldn't afford the licensing fees that larger firms were able to back in the day. With this licensing model it allows the fees for photography to be as low as a few hundred pounds to multiple thousands, dependent on their usage.
Think of it like a blockbuster film. Not many of us can afford the expensive equipment and/or have the thousands of hours of knowledge needed to produce a movie. Cinemas and video streaming services buy a broadcasting license, which will have a limited time-period associated with it, in order to feature it on their platforms.
You, the end-user, "buys" the movie on a DVD or Blu-ray disc, you don't technically own it, you've simply purchased a license for use on your machine and are allowed to use it for your personal use (like friends, family, neighbours, etc). In order to broadcast the movie other than for personal use you'd need to purchase a broadcasting license.
For more information on Copyright law, follow the two links below:
https://www.gov.uk/government/publications/copyright-notice-digital-images-photographs-and-the-internet
Is there a standard license included with your fee?
My standard licensing includes the following rights: Trade Show Display, Corporate Collateral, Website, Social Media (photo credit required), Professional Competitions, and Wall Display.
What is not included in the standard license are Editorial and Advertising rights. These are negotiated and billed for separately and are dependent on factors such as viewership and whether they're national or international campaigns.
Billing in this way potentially saves the client a lot of money because if we shoot say 8-12 images, but you only need a small number of those for an Ad Campaign, you're only paying for advertising usage on the images you require and not the entire set.
How long is my license good for?
My standard license is valid in perpetuity, meaning that you can use them indefinitely for the usages mentioned above and/or in the contract as agreed.
Can I share the images I licensed with others, like subcontractors, to use?
Third-party usage is not included with my standard licensing. Others interested in using the images must obtain an appropriate usage license from Kyle Pearce Photography in order to avoid infringement.
How can I license images that you created for another client?
Send me an email with details on which image(s) and I'll send you back an invoice followed by a link to download the image(s). Click here
Can I post the images to social media?
Yes! I want your work to get as much traction as possible. Social media usage is included in my standard license in perpetuity. I simply state that a photo credit for all social media posts must be included. @kylepearcephotography
Answered all your questions?
Great! See, we're getting to know each other already. Click here or on the picture to get to know me better.
If you did have a question which isn't on the list, send me an e-mail by clicking here.